Explore our range
With a sleek design and secure structure, you can enjoy your Hangout Pod anytime, anywhere with our easily assembled hammock stand.
Strong and durable
Security is our priority. With a strong load capacity of 200kg, our steel Stands are able to support you and a couple of best mates.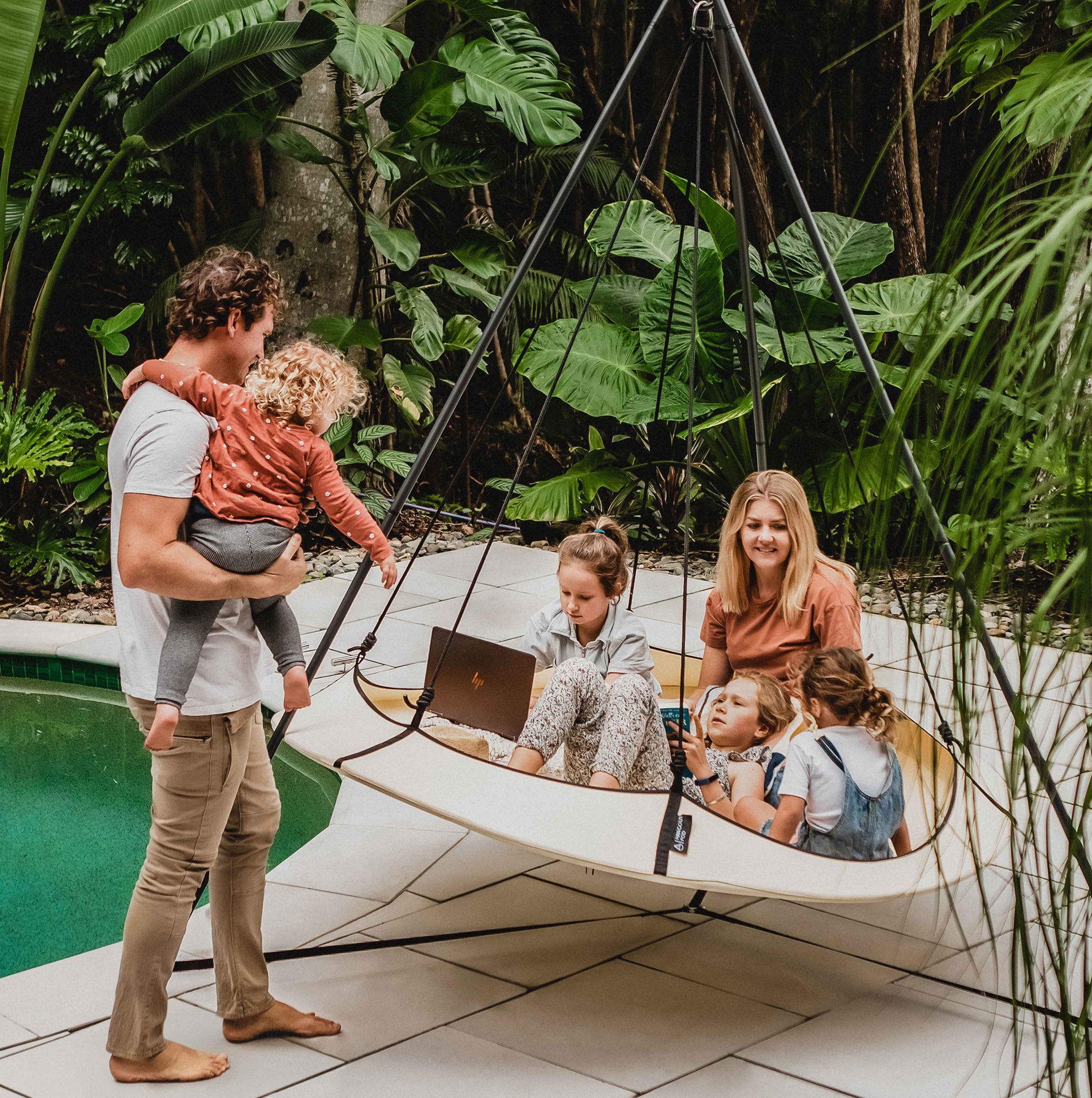 Relax at home, or explore the great outdoors
To match the Hangout Pod's open air design, our clever Hangout Stand gives you the ability to truly take in your surroundings without obstruction.


Assembled in minutes
Simplicity is the ultimate sophistication. Our Hangout Stands have been designed for easy assembly and disassembly so you can set up or pack down at the click of your fingers.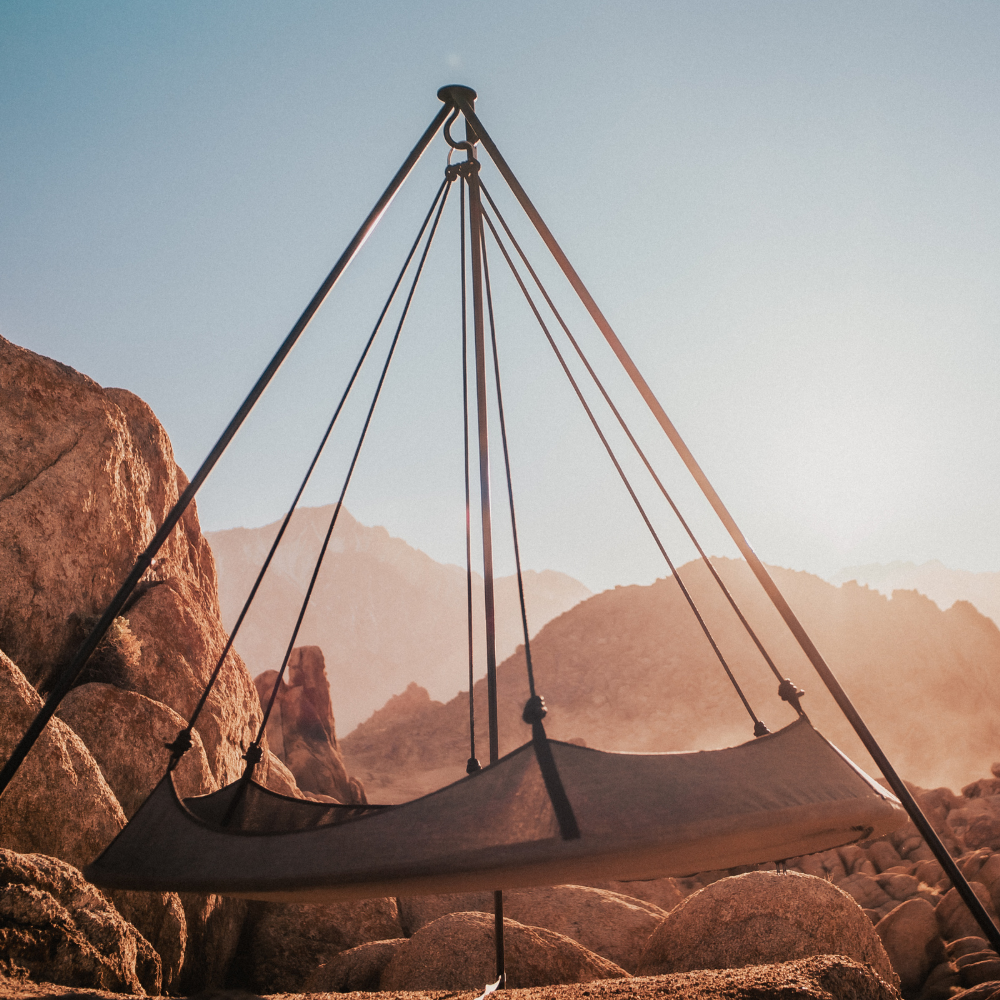 Powder Coated Steel
Created from strong, durable steel, our hammock swing Stands are available in both white and black options that pair perfectly with all of the colours within our Hangout Pod range.


Slimline storage
A Hangout Pod can be enjoyed at home and away. Our folding hammock stands are easily packed down into a slimline, convenient carry bag and popped in the car for easy transport and minimal storage between uses.