Machine washable Pod base
Our Pods are made from the highest quality, machine washable Olefin fabric, meaning you don't have to be too precious about mess and having fun!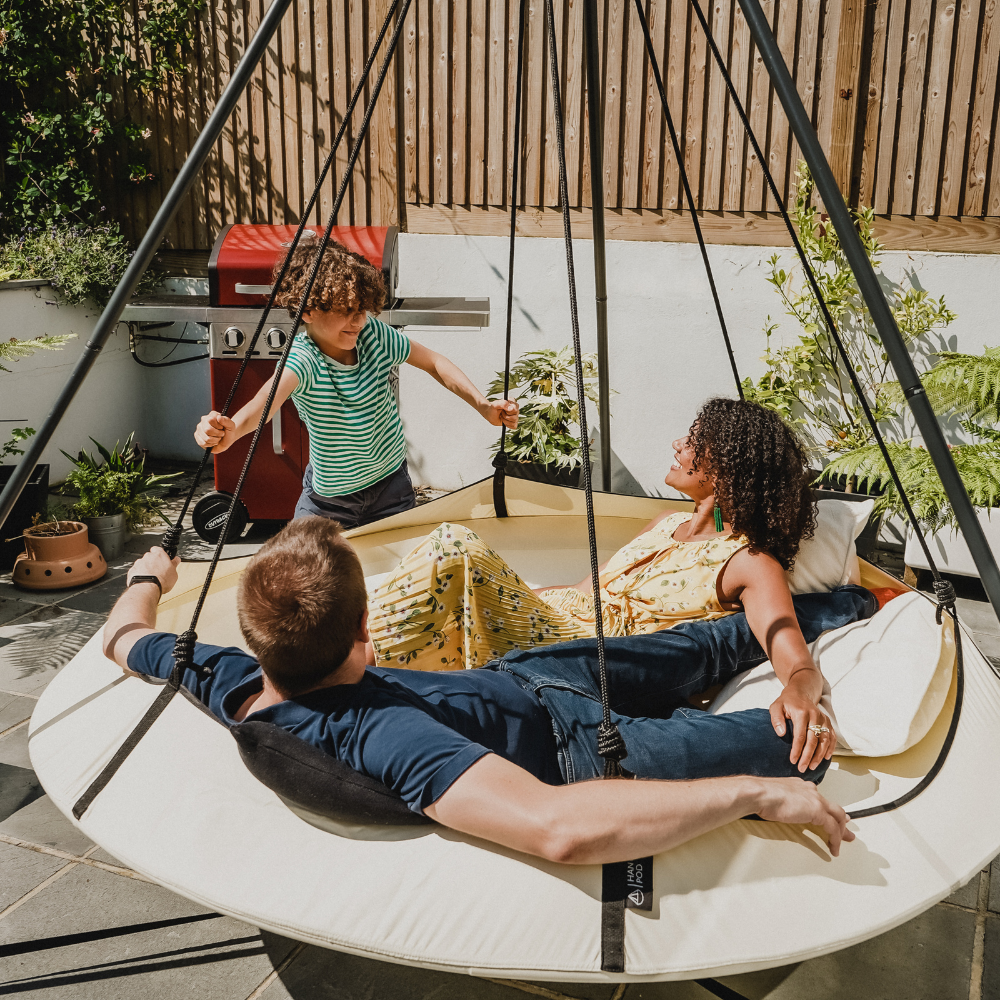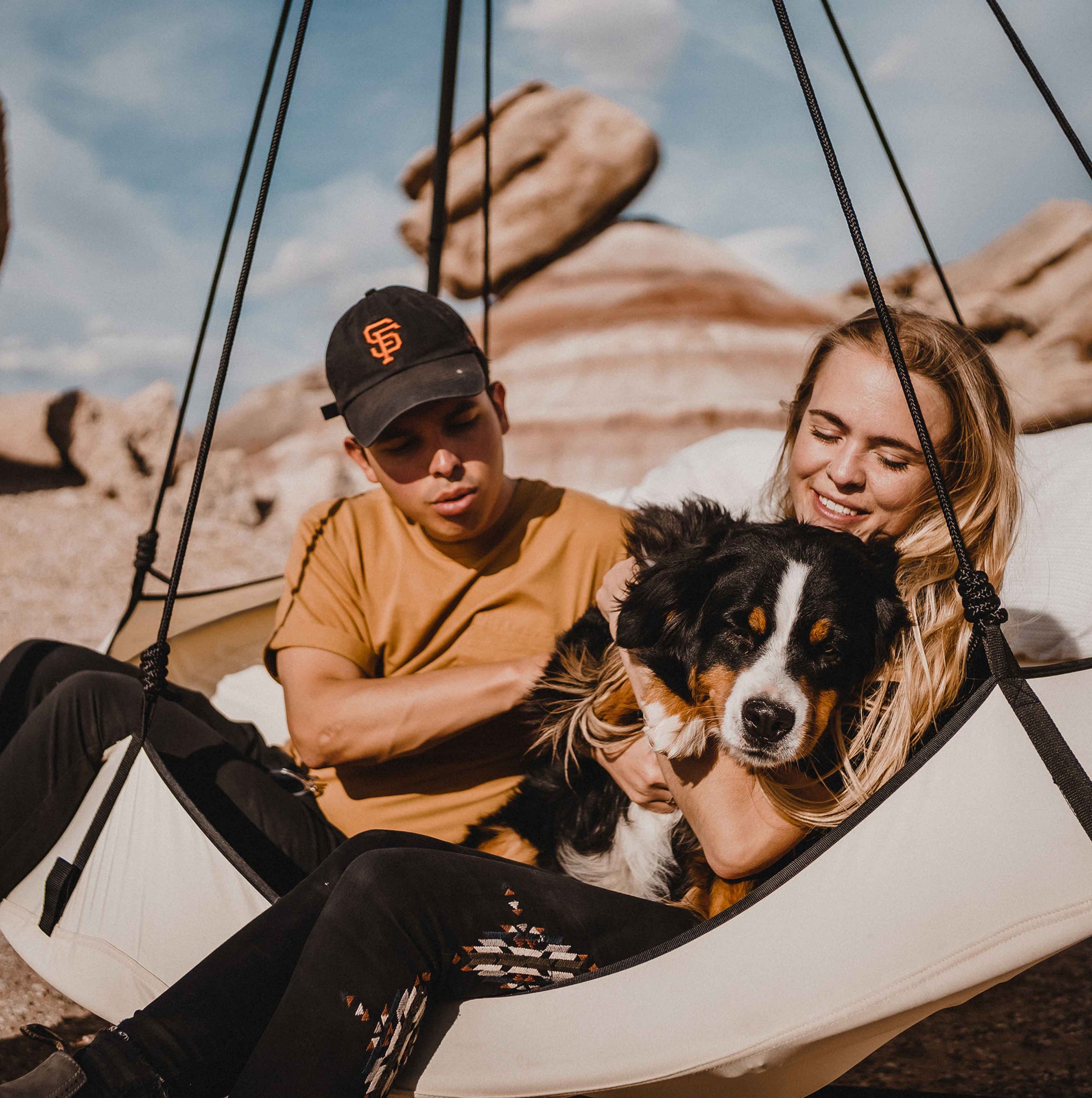 Enjoy with mates
As opposed to traditional garden hammock pods, a Hangout Pod can fit a couple of your mates comfortably within... Each Pod and Stand can allow up to 200kg!
Easily assembled in minutes
Our Pods are super easy to use - with a quick assembly and disassembly, setting up and packing away never takes longer than 10 minutes.


Free hang'n freedom
Whether you're free-swinging from a tree branch, your ceiling or one of our conical Hangout Pod Stands, our Pods can be hung pretty much anywhere and everywhere you very well fancy.